Program Highlights
Preventive Medicine 2021 will include six meeting tracks covering a wide array of topics in preventive medicine:
Population Health Management + Health Technology
Public Health Practice Innovation + Community Medicine
Research, Evidence + Practice
Clinical Preventive Medicine + Lifestyle Medicine
Global Health + Environmental Medicine
Future of Preventive Medicine Training + Advocacy
Register now for Preventive Medicine 2021
and stay tuned for more news and updates!
Featured Event
Dr. Aletha Maybank – KBS Lecturer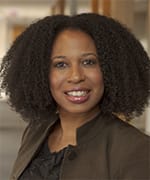 The KBS Lectureship is ACPM's highest honor, providing a forum for nationally recognized leaders to explore key issues and highlight innovations in health promotion and disease prevention.
Past lecturers have included Drs. Jonas Salk, Elizabeth Barrett-Connor, David Satcher, and Ron Davis. The KBS Lectureship was established in 1979 to recognize the contributions of Dr. Katharine Boucot Sturgis as a pioneer in preventive medicine, including serving as chair of preventive medicine at the Women's Medical College of Pennsylvania, and as the first woman President of ACPM.
It is a great pleasure to announce this year's KBS Lecturer,
Dr. Aletha Maybank
. Dr. Maybank has focused her career on the transformation of the medical profession itself: to uncover, recognize, reconcile and reform structural and other forms of racism to a profession that understands, honors and creates health equity. At this inevitable turning point in medicine and society, Dr. Maybank's work is demonstrating the kind of leadership and understanding of the relationship between public health, clinical medicine and social structures that are hallmarks of preventive medicine.
Dr. Maybank is a board-certified preventive medicine physician and pediatrician. She trained under Dr. Dorothy Lane at the State University of New York (SUNY) and at the Columbia University Mailman School of Public Health.
Meet the Conference Team
Dr. Michele Soltis – Track Vice Chair: Research, Evidence & Policy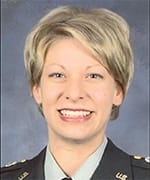 Michele Soltis is currently assigned as the Director of the Public Health Directorate at the Office of The Army Surgeon General in Falls Church, Virginia. As an Army preventive medicine physician, she has had the privilege to serve as Director of the Public Health Residency Program at Madigan Army Medical Center and as a Preventive Medicine Officer with the 10th Mountain Division in support of Operation Enduring Freedom.
Michele earned her Doctor of Medicine degree from the Pennsylvania State University College of Medicine and her Master of Public Health degree from the University of Washington School of Public Health. She is very much looking forward to sharing and celebrating the incredible and inspiring work of the ACPM and its members during Preventive Medicine 2021!
Dr. Wilnise Jasmin – Track Chair: Public Health Practice Innovation & Community Medicine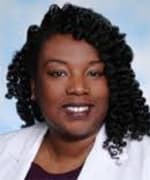 Wilnise Jasmin MD, MBA, MPH works for the Chicago Department of Public Health as the Medical Director of Behavioral Health, an office that leads the city's initiatives in the areas of violence prevention, substance use and prevention, and mental health. She is passionate about finding new ways to successfully eliminate health inequities, and the intersectionality of behavioral health and reproductive health.
For Chicago's COVID-19 response she was the medical lead for Chicago's safe isolation housing for residents who could not safely do so on their own. She specializes in both preventive medicine and family medicine and is an alum of the Johns Hopkins Bloomberg School of Public Health and the Cook County-Loyola Family Medicine Residency Program where she served as a Chief Resident during her final year. A native of Brooklyn, New York, she received her medical degree from the American University of Antigua and MBA with a concentration in Healthcare Administration from Plymouth State University in New Hampshire. She received her bachelor's degree in biology from Columbia University's Barnard College.
Dr. Patrick Keller – Track Chair: Research, Evidence and Practice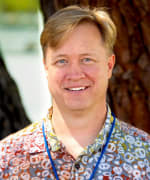 Patrick Keller, MD, MPH, is a father of four boys, preventionist and family doc. He currently resides in Northern California where he works as an Occupational Physician for the Department of Energy at Lawrence Livermore National Lab and as an Aerospace Physician in the Air Force Reserve where he is Commander of the 349th Medical Squadron.
Patrick served 11 years in the U.S. Air Force where he worked in global health, training, disease surveillance, public health emergencies and health promotion. Patrick is an alumnus of The Medical School for International Health, Anmed Family Medicine and the University of North Carolina's preventive medicine residency. Patrick is inspired every year when he gets to see the great work and great people of the ACPM and is most excited by opportunities to use data feedback in improving health status for small, defined populations.
Dr. Sara Turbow – Track Chair: Future of Preventive Medicine Training and Advocacy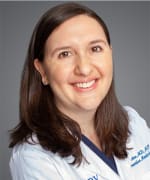 Sara Turbow, MD, MPH, completed her internal medicine and preventive medicine training at Emory University School of Medicine, and now serves as an associate program director for Emory's preventive medicine residency program.
Her research focuses on understanding and mitigating the effects of fragmented hospital readmissions in older adults.